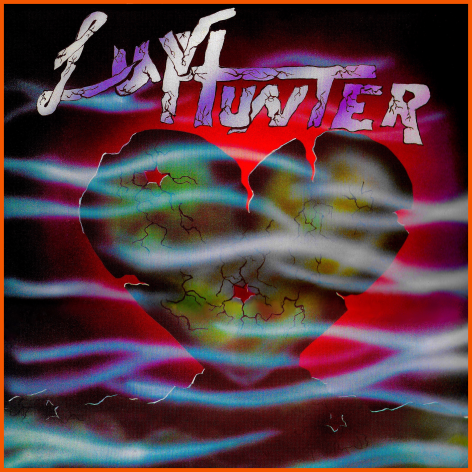 LUV HUNTER 'LUV HUNTER' CD+DVD
As is commonly known, the Heavy Metal world is replete with examples of bands/artists that had everything to reach the peaks of stardom (the music, the attitude, the looks), but for one reason or another, they weren't able to receive the rewards for their hard work. As we advanced into the end of the 80s, the examples are more and more abundant. In that category, we will have to include LUV HUNTER. "How such a tremendous band didn't went big?"… This question roamed our minds during the past months, as we were working on this release. Formed in 1985 in Las Vegas by two friends, Walter Robbins and David Milligan, LUV HUNTER is such a fine example of the best late 80s US Metal had to offer! Don't be fooled by the band moniker, because here you will only find pure Heavy Metal, with lots of power and melodies, that will remind you the best moments of bands like OBSESSION, BANSHEE or LEATHERWOLF! This more-than-deserved CD re-release will comprise the full self-titled album, plus unreleased tracks, in a total of 14 songs of pure metal hysteria! But there is more! The intensity of playing live was an essential part of LUV HUNTER. Because of that, this release will include a DVD with three live performances: 1987 in Las Vegas, 1990 in Tokyo (a never-seen-before footage) and the 2013 reunion, when they were inducted in the Las Vegas 80s Rock Hall of Fame! The 20-page booklet will include the official band biography written by David Milligan, songs lyrics and rare photos! It's definitely a MUST-HAVE for any late US Metal fancier! Coming early 2018!

All pre-orders will enclose a limited and exclusive Luv Hunter promo-photo!