(click on the image to pre-order)
SALEM 'HAUNTED PARADISE' CD
Our team was really anxious to release this CD. The first contact with the band was made in early 2017 and finally we were able to finish the project the way we wanted to be, with the precious help of Jon Norwood. And we are really proud of the result! We hope this new chapter in Lost Realm Records, comprised by another underground Texas Metal band (remember THORN, from Dallas!), can bring some light on one of the best scenes in Heavy Metal! Coming from Fort Worth, SALEM is a perfect example of U.S. Power Metal, late 80's style. If you are into HERETIC or POWERMAD, search no more! Its Haunted Paradise tape (produced by Jerry Abbott, in the same studio PANTERA recorded all the 80's albums) is as crushing as it can be, showing what a promising act SALEM was at the turn of the decade.
Full remastered audio, a total of 14 songs, never released on CD before! 12-page booklet with band biography, lyrics and rare photos. Limited to 300 hand-numbered copies. Available late August 2019. All pre-orders will include band promo photo and slipcase box.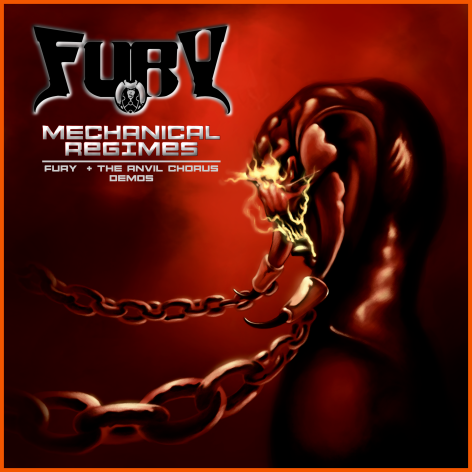 FURY 'MECHANICAL REGIMES - FURY + THE ANVIL CHORUS DEMOS' CD
Formed in 1990 and coming from DeWitt, Michigan, FURY is an excellent example of how five youngsters can create a quality band, deeply inspired by their music heroes.With the help of drummer and founding member Ronnie Lee Graham, we were able to collect 11 songs, which explore the band's six years of activity, both under the FURY moniker and the later, THE ANVIL CHORUS. Get ready for over 50 minutes of quality US Prog Power, highly recommended for fans of FATES WARNING (specially the Ray Alder-era) and MYSTIC-FORCE!
CD edition limited to 300 hand-numbered copies, including band biography, song lyrics and band photos. Dynamic mastering conducted by Bart Gabriel. Out late August 2019! All pre-orders will include band promo photo and slipcase box.