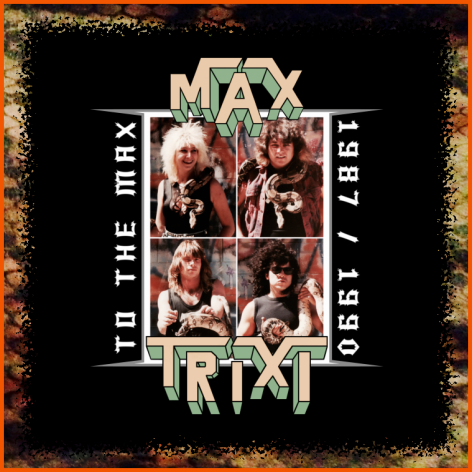 MAX TRIXI 'TO THE MAX 1987 / 1990' CD
Releasing 80's obscure metal bands isn't an easy task. Many hours are spent in a constant and tenacious research, with rigorous evaluation. One thing is certain: within the Lost Realm Records ranks we will never release anything we don't hear at home, when driving, or in any other moment we have the chance to indulge ourselves, hearing the best music genre ever made!

We have been keeping this band secret for quite some time. The first contact was made precisely one year ago, and thanks to Kenny Young, the agreement for making this release a reality turned out to be one of the easiest we've ever made! Formed in 1987 in Carlsbad, New Mexico, MAX TRIXI is perhaps the most obscure band we have ever released. It's a tremendous example of how a band can be unknown, but still carrying a great sound and remarkable compositions, headed by the guitar mastery of Kenny and the mighty voice of Kathi Young (R.I.P.)!

Prepare yourselves for 14 songs of powerful and soulful Heavy Metal, released in CD for the first time, and remastered by Bart Gabriel. Comes with a 12-page booklet with song lyrics, band biography and rare band photos. Limited to 300 hand numbered copies. A must-have for fans of TAIST OF IRON, MALTEZE, or HELLION!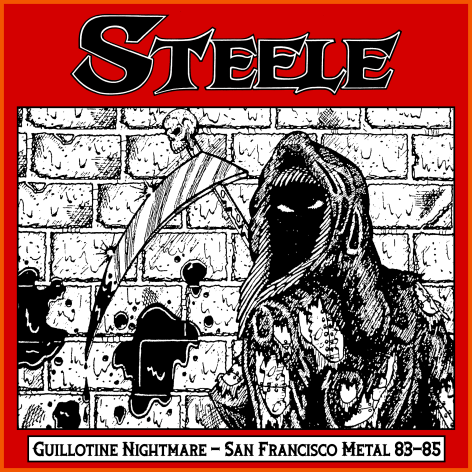 STEELE 'GUILLOTINE NIGHTMARE - SAN FRANCISCO METAL 83-85' CD
Here we are, once again, bringing to light, another lost gem of early U.S. Metal! As we all know, San Francisco was one of the most proliferating metal scenes in the 80's, being more popularized by dozens of Speed/Thrash Metal bands... But we will bring you something different.

STEELE was formed in 1983 and easily became a cult act in the Bay Are metal scene, getting their first big exposure when they opened for SAXON on their first U.S. tour. Together with Dave Hart (vocals/guitar), we were able to compile all the band's recorded material for a limited edition CD release. If you are looking for raw and intense heavy metal, search no more!

This limited edition CD of 300 hand numbered copies, will comprise all the STEELE's demo songs, recorded from 1983 to 1985, in a total of 14 songs. It will enclose a 12-page booklet with song lyrics, band biography and rare photos of the band. All tracks with dynamic mastering accomplished by Bart Gabriel (CIRITH UNGOL, PAGAN ALTAR, SORTILEGE).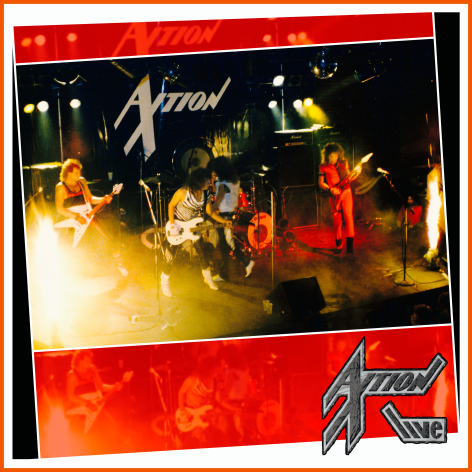 In 1986 the AXTION 'Live' EP is released, through the French label Dream Records (St. Elmos Fire, Nightmare, ESP). It was the band's last release before its demise. Truth most be told: this release never had the proper treatment the band desired. The cover artwork had nothing to do with the AXTION feel, there were several songs missing, and the audience we can actually hear on those tracks were dubbed, not from an actual AXTION crowd, but from another band... Well, now we had the proper time to work on this live release, as AXTION truly deserves! We have the pleasure to bring you the full live bootleg recording, in a total of 13 remastered tracks, presenting the original cover concept, together with a DVD comprising more than 90 minutes of live footage, including the AXTION's first show at Graffiti (Pittsburgh), plus never seen before official video clips. A must-have for any AXTION fan! Comes with a 8-page booklet with rare photos, interview, biography and liner notes, by the hand of AXTION's mastermind Darren Lazzari! Hurry up, because it's limited only to 300 NUMBERED COPIES!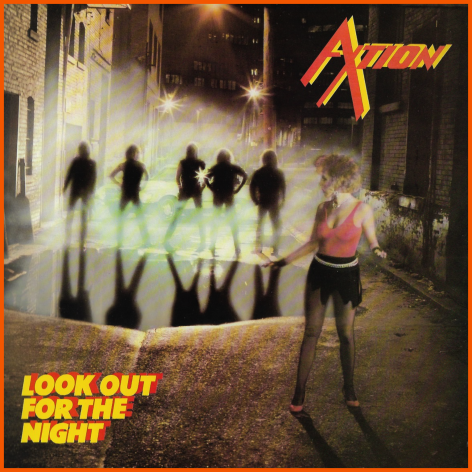 AXTION 'LOOK OUT FOR THE NIGHT' CD
And so, we have reached our 20th release! Nothing better than having AXTION from Pittsburg, Pennsylvania to commemorate this mark! This band needs no special introduction... Their debut album 'LOOK OUT FOR THE NIGHT', originally released in 1985, is one of the best examples of pure hard-rocking U.S. Metal, with heavy riffing being present in every song, without compromising a remarkable line of choruses.

Since last October, we have been working directly with AXTION's mastermind Darren Lazzari, and we are proud to say that we have collected an awesome quantity of AXTION's material, in order to offer you the best 'LOOK OUT FOR THE NIGHT' CD release, EVER! This reissue will include unreleased recordings, in a total of 11 songs of pure guitar frenzy, with a new remastered sound (using analog sources), carried by Bart Gabriel (CIRITH UNGOL, PAGAN ALTAR, SORTILEGE).
Includes a 16-page booklet with songs lyrics, never seen before photos and band biography, by the pen of Darren Lazzari himself. Limited to 500 copies.