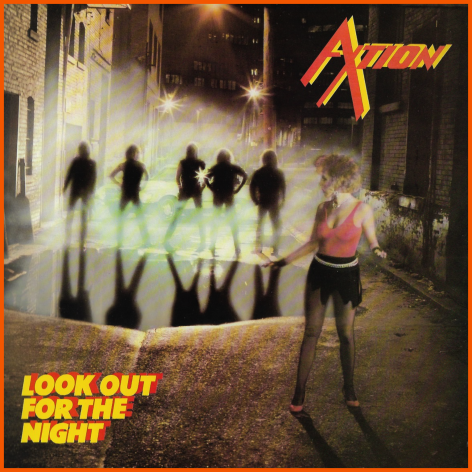 AXTION 'LOOK OUT FOR THE NIGHT' CD
And so, we have reached our 20th release! Nothing better than having AXTION from Pittsburg, Pennsylvania to commemorate this mark! This band needs no special introduction... Their debut album 'LOOK OUT FOR THE NIGHT', originally released in 1985, is one of the best examples of pure hard-rocking U.S. Metal, with heavy riffing being present in every song, without compromising a remarkable line of choruses.

Since last October, we have been working directly with AXTION's mastermind Darren Lazzari, and we are proud to say that we have collected an awesome quantity of AXTION's material, in order to offer you the best 'LOOK OUT FOR THE NIGHT' CD release, EVER! This reissue will include unreleased recordings, in a total of 11 songs of pure guitar frenzy, with a new remastered sound (using analog sources), carried by Bart Gabriel (CIRITH UNGOL, PAGAN ALTAR, SORTILEGE).
Includes a 16-page booklet with songs lyrics, never seen before photos and band biography, by the pen of Darren Lazzari himself. Limited to 500 copies.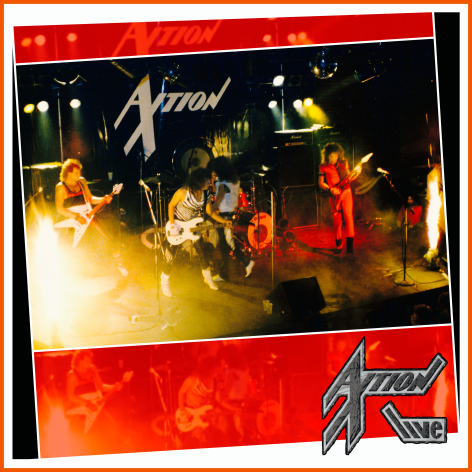 In 1986 the AXTION 'Live' EP is released, through the French label Dream Records (St. Elmos Fire, Nightmare, ESP). It was the band's last release before its demise. Truth most be told: this release never had the proper treatment the band desired. The cover artwork had nothing to do with the AXTION feel, there were several songs missing, and the audience we can actually hear on those tracks were dubbed, not from an actual AXTION crowd, but from another band... Well, now we had the proper time to work on this live release, as AXTION truly deserves! We have the pleasure to bring you the full live bootleg recording, in a total of 13 remastered tracks, presenting the original cover concept, together with a DVD comprising more than 90 minutes of live footage, including the AXTION's first show at Graffiti (Pittsburgh), plus never seen before official video clips. A must-have for any AXTION fan! Comes with a 8-page booklet with rare photos, interview, biography and liner notes, by the hand of AXTION's mastermind Darren Lazzari! Hurry up, because it's limited only to 300 NUMBERED COPIES!