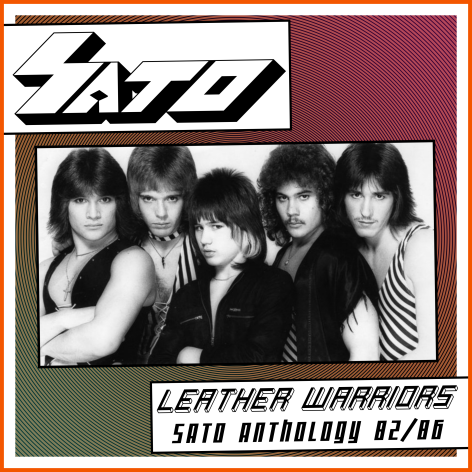 SATO 'LEATHER WARRIORS (SATO ANTHOLOGY 82/86)' CD+DVD
Now it's the time to announce a release that represents HEAVILY what Lost Realm Records is all about. Prepare yourselves... because early 80s Metal can't get much better than this! From Seattle WA, we bring to all the loyal and insatiable Heavy Metal fans, one of the most well-kept secrets from american-made metal!
SATO 'LEATHER WARRIORS - ANTHOLOGY 82/86' will deliver a perfect example of what 80s US Metal was: the energy, the attitude, the feeling! Five talented musicians from the Northwest, delivering powerful high-pitching metal, full of great melodies and enthralling choruses! Fans of 83 Queensrÿche and 'Give 'Em the Axe'-era Lizzy Borden will surely be thrilled by it!
A CD+DVD deluxe edition limited to 500 copies, comprising the best Sato has to offer! A total of 10 songs, taken from the original master tapes and digitally remastered, comprising multiple demo recordings from 1982 to 1986. A DVD with never-seen-before live footage of Sato's last show, plus the famous performance at the Northwest Metalfest (alongside Koda Khan, Metal Church, Overlord, etc). Comes with a 20-page booklet including song lyrics, rare photos and an interview-biography with the vocalist and songwriter Dean Jeffries.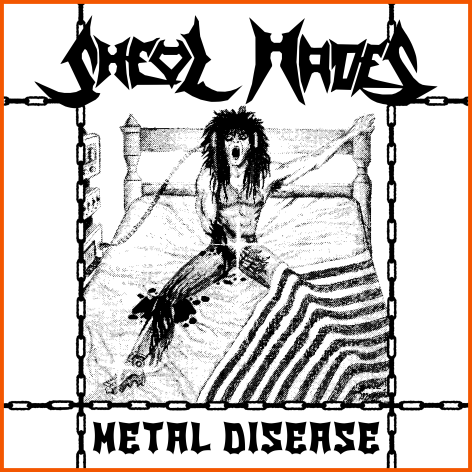 SHEOL HADES 'METAL DISEASE' MCD
Before joining Intrepid, taking the bass guitar duty for the recording of the thunderous 'The Message' mini-album, Victor von Glahn had already recorded a powerful demo tape with his band SHEOL HADES! The tape, recorded in 1986, was named 'METAL DISEASE' and it was definitely a appropriate name, considering the metal we can find inside it! Ravishing Speed Metal, with a fierce bass guitar sound and high pitched screams! Old-school headbangers will surely appreciate this mixture of 'Hell Awaits'-era Slayer, with early Flotsam and Jetsam and an obvious resemblance with Destruction vocals! A limited edition MCD of 500 copies, with the 6 songs from the demo tape, 12-page booklet, including lyrics, photos and band biography!